Who needs those end of the year book-lists when you have a book and podcast list randomly in the spring, amiright?!
I've separated The List into three parts, with each entry in random order. Because I could no sooner choose a favorite star (bonus points if you catch that movie reference). This is just the stuff I love that I find myself sharing with anyone who will listen. I'm kind of like the dad on My Big Fat Greek Wedding who thinks all maladies can be solved with Windex, except that when you tell me your problem I will exclaim the solution is, "A BOOK!" Or, in this case, a podcast.
Let's start at the very beginning (a very good place to start). I'm going to use Amazon links (because Prime & real life), but feel free to search out any of these titles at your local bookstore!
Books:
Strong and Weak: Embracing a Life of Love, Risk and True Flourishing by Andy Crouch  This is my favorite book on leadership (although Henri Nouwen's In The Name of Jesus is a close second). Basically, I now stalk Andy Crouch online and read anything of his I can. He is SMART and engaging and can break down a complicated concept into a 2×2 like nobody's business. He has a new book coming out in a couple weeks called The Tech-Wise Family: Everyday Steps for Putting Technology in Its Proper Place that I am already praising God for and I haven't even read it yet.
You Are What You Love: The Spiritual Power of Habit by James K. A. Smith I've read this book almost three times in the past year. Twice so I could steep in its profound wisdom enough to distill it into this review for The Well: Orienting Desire: Training for the Good Life. Then once more so I could lead discussion on it for a leadership group I'm a part of at our church. It's short and, while admittedly not a beach-read (unless you're a nerd like me), I think it's an important read for any believer concerned with doing discipleship well.
A Chance to Die: The Life and Legacy of Amy Carmichael by Elisabeth Elliot This is a dense biography, but don't let its size intimidate you. Amy's story will pull you in from page one and keep you turning pages late into the night. Amy was an Irish missionary and writer who spent fifty-three years in India working with orphans. I borrowed this one from our public library, but I'll likely end up purchasing it. It was that good.
The Pursuit of God by A.W. Tozer This classic has been called a "devotional masterpiece." It has nearly five stars on Goodreads with over 38,000 ratings, so you don't have to take my word for it. Tozer writes in the beginning that he's writing because, though others "have gone much farther into these holy mysteries than I have done, but if my fire is not large it is yet real, and there may be those who can light their candle at its flame." Maybe just the spark you need?
Soul Survivor: How Thirteen Unlikely Mentors Helped My Faith Survive the Church by Philip Yancey My favorite books tend to take me down the rabbit-hole to finding other great books (like Booked: Literature in the Soul of Me by Karen Swallow Prior) and this was no exception. Yancey's immersive storytelling style is on display in these mini-biographies-meets-memoir that each left me wanting more. Already I've read two books from people he profiles (Orthodoxy by GK Chesterton and Life of the Beloved by Henri Nouwen). I still can't believe I'll get to hang out with him in Alaska this September for the Harvester Island Wilderness Workshop! Remind me to tell you the crazy story of how God provided for that sometime…
Podcasts:
Bonus: Books By My Friends!
This is NOT some attempt to smush in all my author buddies at the end just-because. This is because I have been blessed with some crazy-talented friends who are putting out first-rate words into the world. I promise I would not waste your time with books I didn't back 100%. I'm just putting the ones I've read here because I couldn't bring myself to choose between them for the books section above.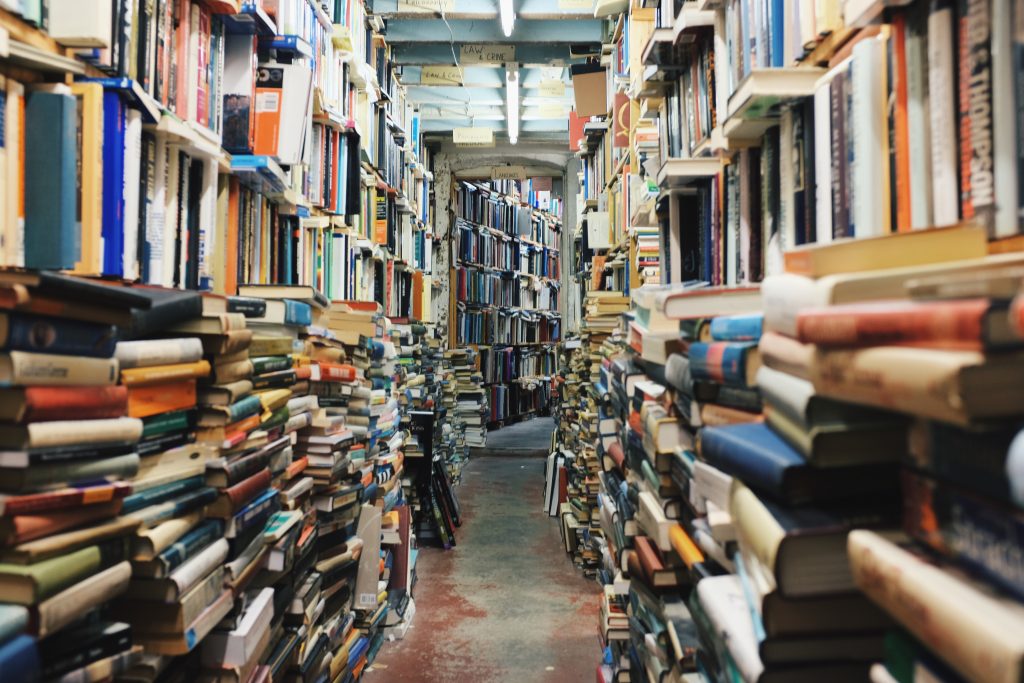 And these are just the ones I have in my possession right now! I hope this list motivates you to explore some new titles. Because whatever your issue, I'VE GOT A BOOK FOR THAT!